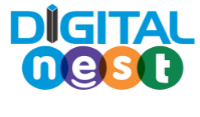 Data Science Course Certifications
Short Term , Mid term & Long Term Certifications

   250+ Learning Hours

  100% Placements Assistance

  1 on 1 Student Mentorship

  Learn Using Advanced LMS

  5+ projects

  0% EMI Option Available

  Certifications from Jain University, Digital Nest

  28+ Industry Relevant Skills

  Trainers with 12+ Years of Experience

Guest Lectures from Subject Matter Experts

Backup Classes + Videos
APPLY NOW
Get details In your Inbox and a call back from our course consultants
Advanced Data Science Certifications
Short term , Mid term & Long term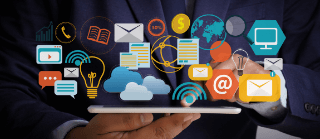 Masters in Data Science ( PGP)
– Long Term –
Online | Classroom  | E-Learning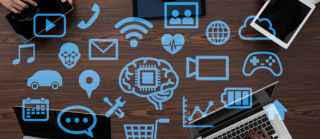 Advanced Data Science
-Mid Term-
Online | Classroom  | E-Learning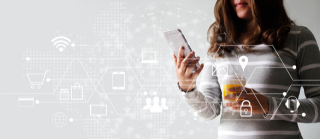 Data Science -Entry Level
– Short Term –
Online | Classroom  | E-Learning
Data Science Training In Hyderabad, India
Keeping in mind the huge demand and supply gap in data science, Digital Nest commenced Data Science Training Institute in Hyderabad, India. Moreover, data science is the most enthusiastic career of the century. The Data Science certification course at Digital Nest is tailored and curated to suit both non-technical/technical background students and put them at ease while learning.
Accelerate your career by pursuing cutting edge Data Science Training at Digital Nest, Hyderabad, India. Data Science is the linchpin in the emerging Internet era. With the improvements in the field of Automation and Technology, a high influx of techie aspirants are moving towards Data Science. 
We at Digital Nest, Hyderabad, the best Institute for Data Science Certification in India introduced a well articulated Data Science curriculum to offer the best of best Data Science Training not just to Hyderabad techie aspirants but anyone from any corner can access our Data Science Training via E-learning as well.
Our
Alumni Testimonials
Rated Avg 4.5*  Out Of 5 by 2000+ Learners



I am a 2017 pass out of B.tech. I took up many courses, but I could not get a job, then one of my friends suggested joining a data science course as there is a huge demand in the field. Then I came across Digital Nest in Hyderabad after a lot of research. This is the best Data Science institute in Hyderabad for learning Data Science Course. They have a power-packed curriculum that enabled them to learn through real-time practical examples and industry challenges. The trainers were extremely knowledgeable and gave insights into their real-time implementing challenges and experiences.  
Though I come from non technical background, I never failed to ask doubts and participate in the assignments. The Digital Nest is a great platform, even for non technical students or slow learners like me. I feel so grateful for Digital Nest and specially their Data Science trainers for instilling so much confidence in me. I owe it all to Digital Nest for what I'm now. The practice, assignments and assessments tests are what really helped me grow. They have built a really good ambience, and house a really good team of counselors that help you through the whole journey. . 
Digital Nest is one of the best Data science institutes in Hyderabad. I kept searching many institutes, and then I found Digital Nest, I approached and attended data science training demo, and then I realized that this is one of the best training institutes that I should choose. That's where I began learning Data Science training at the Hitech city branch of Hyderabad. I must say that I'm very much satisfied with the trainers and curriculum. 
I am a testing engineer. I came across an article in newspaper that data science and Data Science courses are in demand. Then I started searching in Google and I found Digital Nest. I was impressed by the demo session and I came to know various careers options. Then I thought of enrolling for this course and I am really satisfied and I would recommend as its one of the Best Data science training institute in Hyderabad
What Are You Waiting For ?