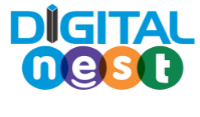 30+ Learning Hours

  1 on 1 Student Mentorship

  Learn Using Advanced LMS

  5+ Assignments

  Digital Nest Certificate of completion

  10+ Industry Relevant Skills

  Trainers with 12+ Years of Experience
APPLY NOW
Get details In your Inbox and a call back from our course consultants
Our
Alumni Testimonials
Rated Avg 4.5*  Out Of 5 by 2000+ Learners



I was very satisfied with the Digital Marketing course in Digital Nest. The course was really practical and useful, especially the teaching practices where you could put what you have learned into practice while being observed by experienced tutors that guide you into the right path of your career
Great Place to learn, here you come to know from the basics to advanced topics. Did Like the friendly atmosphere, activeness, and involvement of trainers. Overall it's a great experience to certify from the Digital Nest, they have an organised content and a very flexible teaching schedule with lots of practical learning
Signing up for the Digital marketing course was a big step for me. I wanted to take my career to the next level and the course offered by them has put me in a position to achieve that. The course offered by digital nest is very professionally executed and the Training is very thorough and on a one-to-one basis as well,
I would recommend people to join Digital Nest if someone is looking for Digital Marketing. The sessions were very interactive, the teaching includes a lot of real-time examples and everyone has hands-on experience into industry.  the final 360° degree session was quite interactive as well
What Are You Waiting For ?