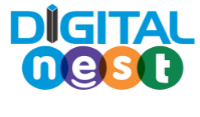 ServiceNow Training in Hyderabad

   60+ Learning Hours

  100% Placements Assistance

  1 on 1 Student Mentorship

  Learn Using Advanced LMS

  Live projects

  0% EMI Option Available

  Course Completion Certificate from Digital Nest

  Trainers with 10+ Years of Experience

Guest Lectures from Subject Matter Experts

Backup Classes + Videos
APPLY NOW
Get details In your Inbox and a call back from our course consultants
ServiceNow Training in Hyderabad
ServiceNow Certification Training In Hyderabad, India
Digital Nest offers best ServiceNow Course in Hyderabad. We offer both online and offline training in Hitech City, Hyderabad. Our trainers hail from top MNCs with immense knowledge in ServiceNow, command over the subject and hold years of experience in real time. Digital Nest , a ServiceNow training institute in Hyderabad , has curated the best industry-oriented training course structure, involving practical learning and implementation methodology. 
ServiceNow is a cloud-based workflow automation technology that offers technical management software as a service (SaaS) and helps businesses increase operational efficiencies by streamlining and automating repetitive operations. ServiceNow began as an IT service management platform, but has since developed into an enterprise service management platform for businesses, unifying all business processes from customer support to HR to security, and more. 
Our
Alumni Testimonials
Rated Avg 4.5*  Out Of 5 by 2000+ Learners



I am a 2018 B.Tech Passed out. I took many courses but couldn't find a job. Then one of his friends recommended that I take a ServiceNow course as there is a lot of demand in this area. Then, after a long search, it was in Hyderabad that he stumbled upon Digital Nest. This is the best ServiceNow Institute in Hyderabad, which is the best place to study ServiceNow courses in Hyderabad. They have a strong curriculum that allows you to learn through real-time, practical examples and industry challenges. The trainer was extremely knowledgeable and provided real-time insight into our implementation challenges and experience.
I have no technical background, but I was never bothered to ask questions or participate in tasks. Digital Nest is a great platform for non-technical students and slow learners like me. I am so grateful to Digital Nest and especially their ServiceNow Trainers for giving me confidence. I am who I am today because of Digital Nest. Exercises, assignments and assessment tests helped me grow. They create a really good atmosphere and host a really good team of advisors to help you throughout your trip..
Digital Nest is one of the best ServiceNow institutes in Hyderabad. I kept searching many institutes, and then I found Digital Nest, I approached and attended ServiceNow training demo, and then I realized that this is one of the best training institutes that I should choose. That's where I began learning ServiceNow training in Digital Nest. I must say that I'm very much satisfied with the trainers and curriculum.
I am a S Admin. I came across an article in newspaper that Salesforce course is in demand. Then I started searching in Google and I found Digital Nest. I was impressed by the demo session and I came to know various careers options. Then I thought of enrolling for this course and I am really satisfied and I would recommend as its one of the Best Salesforce training institute in Hyderabad
What Are You Waiting For ?