Facebook vs. Instagram by the numbers
Facebook's head start might have had an advantage in terms of user base and popularity; Instagram's growth has been substantial and continues to go up. Here are some stats.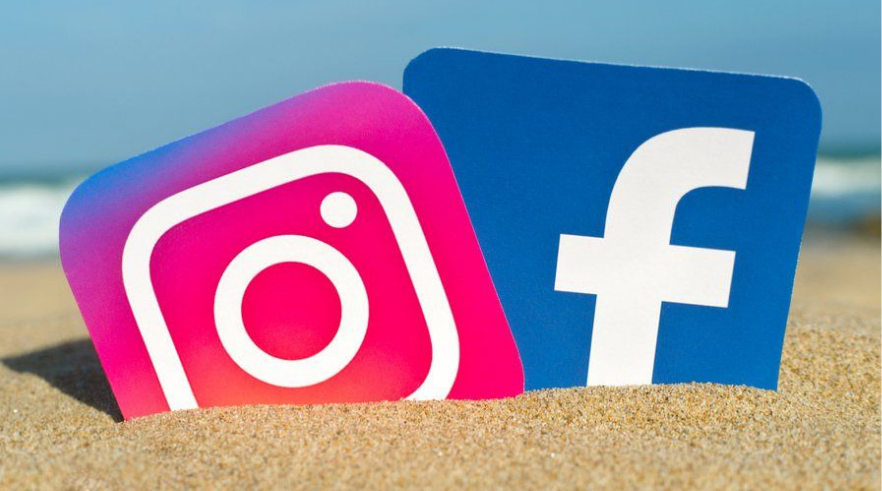 Facebook
38 billion 

monthly active users

40%

of consumers watch the most videos on Facebook

65 million 

small businesses have Facebook Pages

74%

of marketers use Facebook more as part of their brand's social strategy
Instagram
1 billion 

monthly active users

500 million 

daily active Instagram Stories users worldwide

68%

of Instagram users visit the platform daily

65%

of marketers plan to use Instagram more as part of their brand's social strategy
Facebook might have larger numbers, but Instagram's stats are impressive, particularly in engagement. Instagram is a platform that thrives on users being able to engage with the visual content brands share.
On the other hand, those vast numbers from Facebook have made it so that small businesses feel obligated to start a Facebook Page even if they don't necessarily plan to be active. Facebook has cemented itself as a staple in the social media marketing world.
Facebook vs. Instagram: Audience Demographics

The following graphics will inform you of crucial audience demographics between both platforms to ultimately help you create your strategy.
One of the differences is that Instagram's younger user base. According to the data, the larger group of active users is more youthful, while older age ranges aren't dynamic. A majority of Instagram users are under 30, and many are in their teens. Part of the shift likely has to do with the younger consumers' desire to be onto the next trend pretty quickly. We're starting to see new social networks pop up a lot quicker these days. This difference in audience provides an excellent opportunity for companies trying to reach a younger demographic.
Let's not discount the older audience. An advantage of being a popular social network for older consumers is that the users have higher incomes. Depending on what products or services your company offers, this could be extremely advantageous. For instance, an investment firm might have much more success on Facebook than they would on Instagram.
Best for Digital Marketing
As we discussed earlier, when it comes to Digital Marketing, the type of content you publish on Facebook or Instagram is also essential. A big mistake that companies make is treating Instagram like Facebook. Content that works on Facebook doesn't always translate well to Instagram. We recommend testing your content on both Facebook and Instagram to see which platform returns the best performance.
Curated Content
Facebook is an excellent platform to curate content. You've probably noticed quite a bit of content shared on Facebook isn't original. It's generally curated blog posts, news, or content thats shared from other accounts.
Instagram, on the other hand, is all about original photos and videos. However, you may run into an already shared meme or two while scrolling through the app.
Company News
Your first stop for publishing company news should be Facebook. Since Facebook is more text-based, you'll have a better chance of people reading the entire update. For instance, if you have to close down for reconstruction, you'd want to make a Facebook post about it. Instagram is where you could post pictures of the rebuilding in progress. See the difference?
Events
Did you host a charity event or go to a popular conference? That's the perfect opportunity to get content for Instagram. You can post the images in real-time to give your followers a feel for how things are going.
When you get back from the event, you can create a Facebook photo album with the best pictures.
Image Contests
Image contests are all about engagement, and we know that Instagram is the kind of attention on social media. Use Instagram as your platform to host the contest and make a hashtag to keep track of it all.
You can promote the contest on Facebook to help push traffic to your Instagram account. You might even consider running some Facebook Ads.
Any original photo that has to do with your company and brand should go on Instagram. If you're publishing content with a lot of text, then Facebook might be a better choice.
Conclusion
Both Facebook and Instagram have their pros and cons. Both social media platforms are free, excellent, and easy to use. Using both platforms at the same time creates a higher possibility of success.