Keyword Research Tools
Below tools can be a guidance to choose the best keywords:
KEYWORD TOOL
www.keywordtool.io :  Free SEO Keyword tool that throws up list of keyword ideas for respective search engine and language selection. Further, it shows a list of questions for long tail keyword search. The good news is that this tool provides country specific keywords too.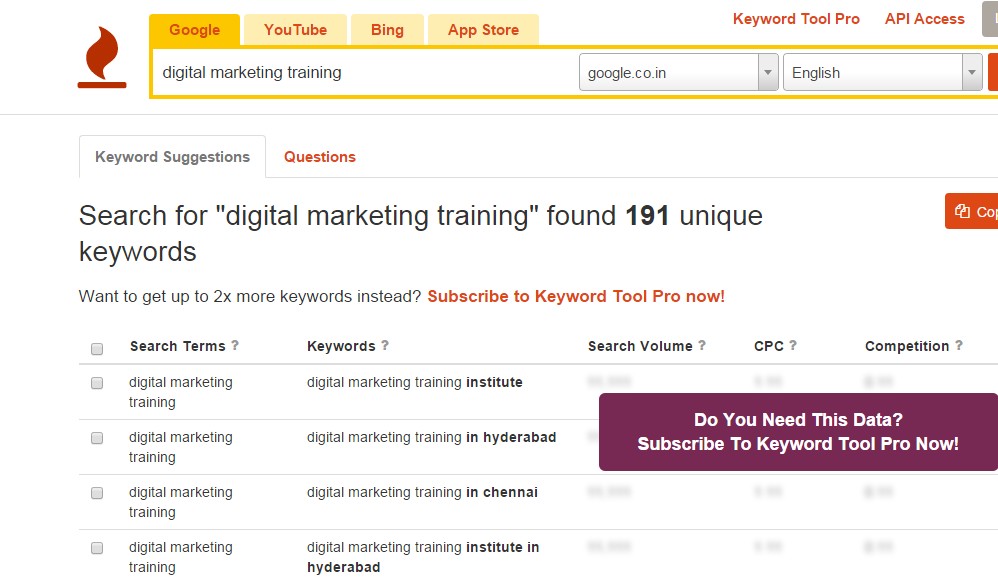 TEJJI
http://tejji.com/keyword/tools/google
tejji.com provides the list of keyword suggestions in alphabetical order and numerical order and you have the liberty to select the alphabet and numbers too.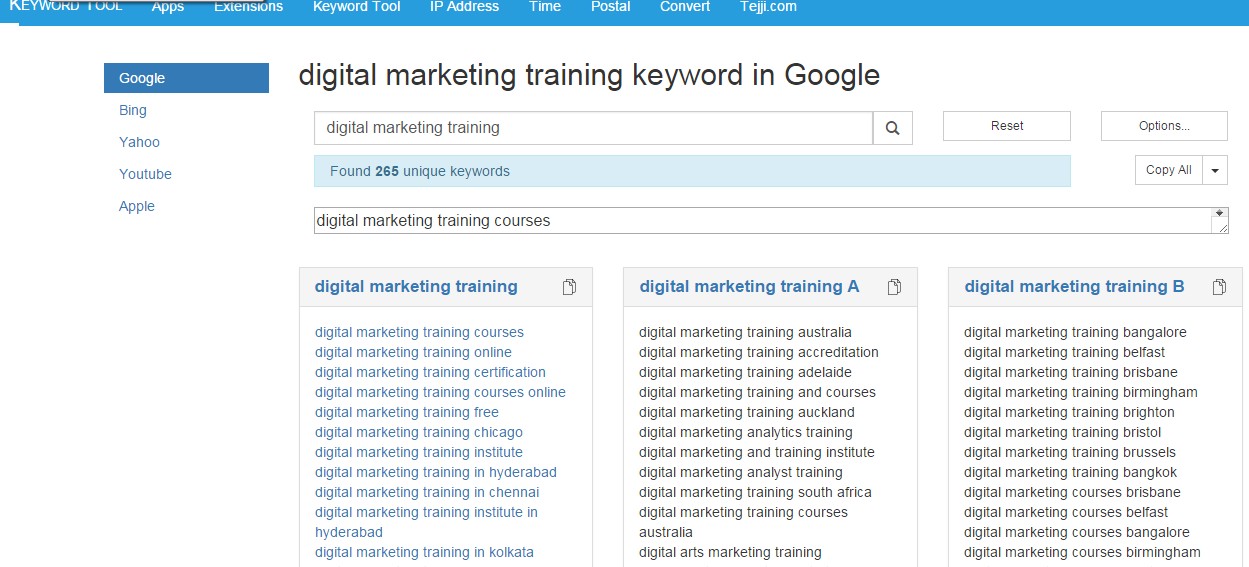 SEO BOOK KEYWORD TOOL
http://tools.seobook.com/keyword-tools/seobook/
Here, you are required to setup or register a basic account with them. This tool provides access to competitive keywords across the search engines and data volumes.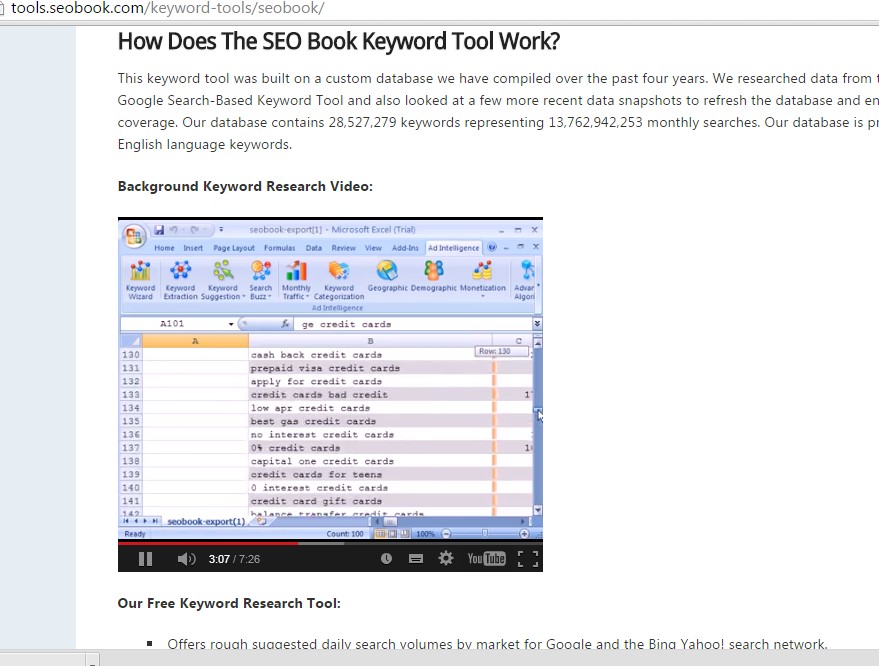 UBERSUGGEST
ubbersuggest.org:
Get instant access to real time keyword queries within no time.