As we all know growing India is also becoming digital India day by day, by carrying the notion "digital India", from small firms and startups to big business firms and industrial tycoons are making their ventures thoroughly digital, doing marketing digitally means connecting to your customers on a greater extent.  The growing industry of digital marketing is helping big business firms to manage their customers as well as creating more crowd and expanding their business more into the market.
Around  68% of brands leverage digital marketing to promote their products and services and not only this but 42% of brands continue to use social media marketing as their primary form of digital marketing, 40% of brands say lead generation is their primary objective behind digital marketing, this data shows clearly how much market has started depending on digital marketing. (Source: SocialBeat)
The surveys and reports have revealed that there is a growing influence of digital marketing in the marketing sector, doing branding and promotions is getting easier with the help of this technique, with 68% of brands currently using digital marketing in their promotional strategies, while less than 9% use print ads, radio, and television.
The various industries which use digital marketing are:
Facebook continues with 49% of brands saying that gives them the result, LinkedIn and Instagram have 13% and 7% respectively.  As we all know, the majority of people use mobile phones, least are there who still use laptops and computer systems to do their work, mobiles keep a person busy for about three-fourths of the day, because of this a person came across many brand ads, and promotional or awareness ads, indirectly mobile phones have made marketing easy, every other second one person is looking at their phone and searching for some or other thing on search engines, according to survey  Google is responsible for 96% of all smartphone search traffic and 94% total organic traffic.  Search engines drive 93% of all website traffic. (Source: seotribunal)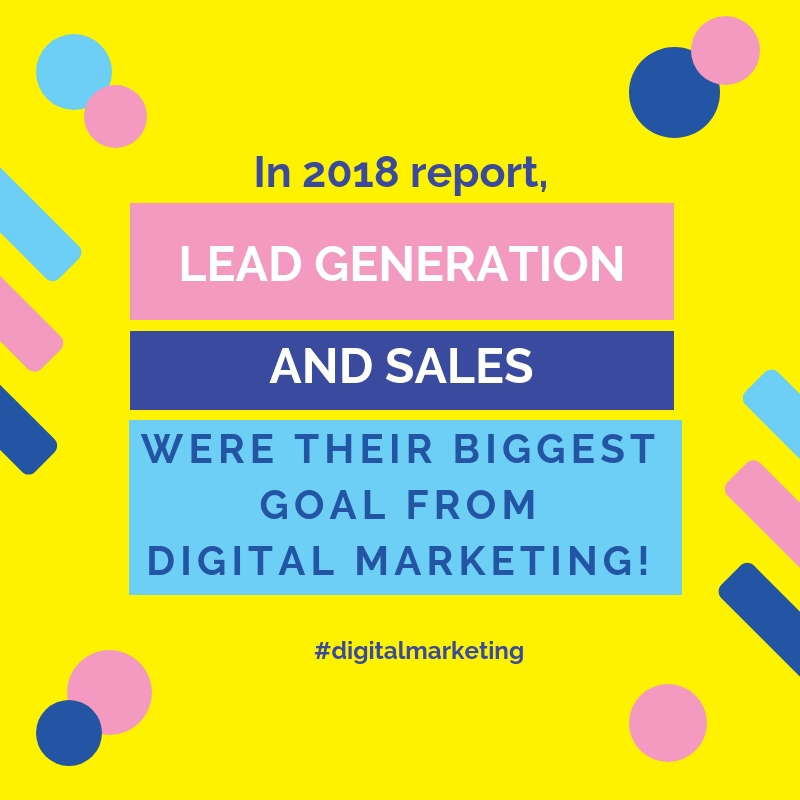 Digital marketing statistics reveal infographics are liked and shared on social media 3x more than any other type of content.  Videos and images make viewers more engaged than the content, people refer to look at the images and infographics more than spending time on reading.
With this we can understand the insights of the field of digital marketing, which is expanding day by day, nowadays many institutions and private coachings are providing this course, you can either do a diploma in digital marketing or can take certification of advanced digital marketing, click here to know more about this booming course which can flourish your future.