If you are a Desperate housewife who uses Facebook, Instagram, TikTok, YouTube, WhatsApp, and does Shopping online and be active on other social media channels then this article is for you!!
This is the 21st Century! Gone are the days where a housewife is confined only to the kitchen, modern days housewives are smart, independent and a better leader who leads and thrives hard for a smart home.
Most of the women after getting married tend to leave their lovable job and passion to make the home better, or because of the family pressure, or finding it hard to maintain a work-life balance. Whatever the reason it might be, a person should never leave the passion and regret it later.
If you are one of those women who left your wonderful career behind and spending time at home with your children and getting bored equally then we've got something good for you. Are you planning to restart your career? then this is the right time for you to start your second innings as a working woman.
We all know how a woman can work 24/7 if she is at home managing home tasks is tougher than working in a company, rather I would say it home management is the biggest job. No others in the family can manage a home this well as she does from morning to night. This blog is especially for those women who left sacrificed their careers after marriage and want to restart their careers again. An obvious question might arise in your mind as "what to do now?", the answer would be definitely Digital Marketing!!
Yes! Digital Marketing is one such platform where you can easily learn and work from home in your free time managing other tasks.
So, What is Digital Marketing?
Digital Marketing is not a new concept, it's all about marketing the products in whatever the channels you use and work every day.
Digital Marketing is more reliable, easy and cost-effective than traditional marketing.
So, here we've covered the ways on how and why Housewives should learn Digital Marketing
1. Easy to Learn
Digital Marketing is not about writing a piece of code it's all about decision making, strategy, some common sense that's it. You need to understand the concept and your business. It's not rocket science.
It is as simple as using a smartphone or apps like Facebook, Instagram or TikTok.
There are no particular timings restricted to learn, you can learn this after completing your household work and in your free time, as there are many e-learning courses and all you would need is just two months!
2. On-demand Profession
Digital Marketing has a great demand and many MNC's are considering it as the most needed factor for the business!
Check out the article published by one of the leading Business-Controlled magazine Forbes, it is said that Digital Marketing would change the way a business performs in the future.
3. Financially Independent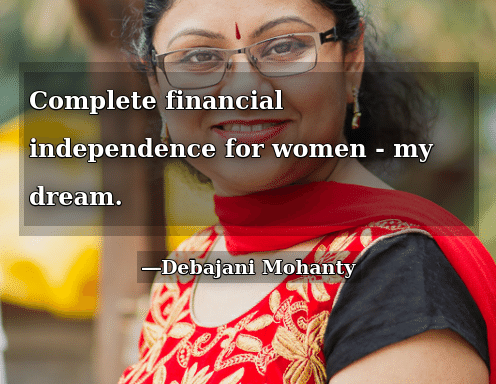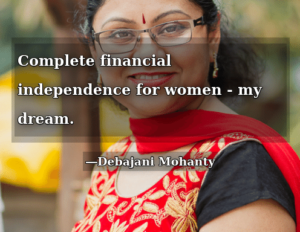 Have you ever stopped yourself from buying those favorite clothes or jewelry
You might have these worries of being financially dependent on your partner! So, Ladies, it's time for you to change.
Digital Marketing helps you in earning better by sitting at home. You can be a full-time blogger, vlogger, be an affiliate marketer.
Let us provide an example, you can collaborate with clothing store or jewelry store, or whatever fascinates you, start marketing those products and get a commission from the stores. This is what called affiliate marketing but doing it in social media channels, websites other than word of mouth.
4. Unleash your creativity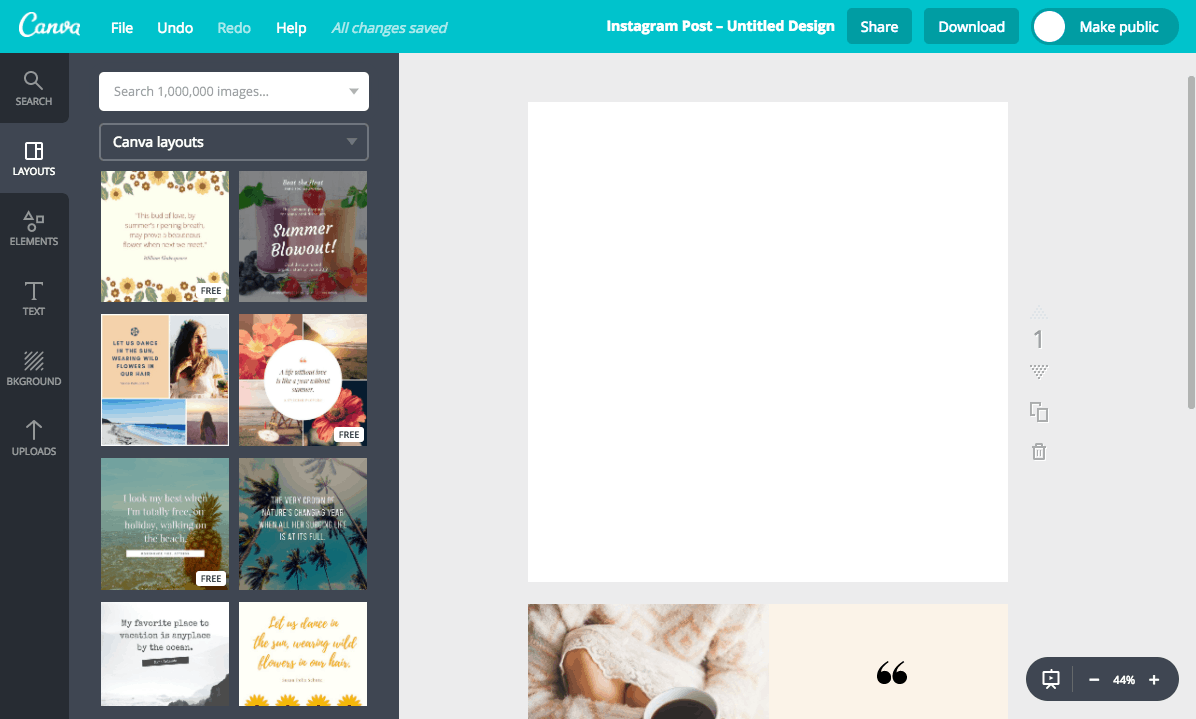 If you are very good at writing and if you have creative talent, then it's time to brush up your skills and earn money through that.
Yes!! You heard it right.
Digital Marketing is all about content and design!! If you have the passion to write, you can start a blog and create your own images using a simple tool called "Canva".
Check out what all you can do with Canva.
You might be wondering how this helps!!
If you write good content, and people find you through Search Engines, you can apply Adsense and Google Pays you for it.
5. Be your own Boss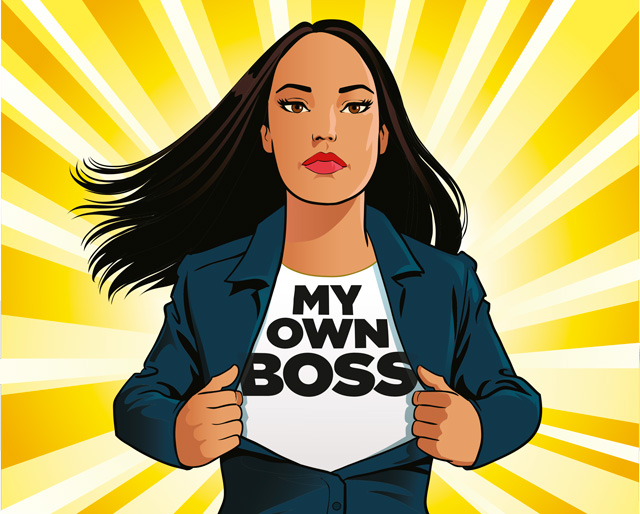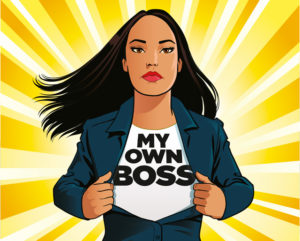 You need not do a 9-6 job and worry about working every day or working at times where you can't put effort.
You can write on your own blog in your free time.
6. Make a comeback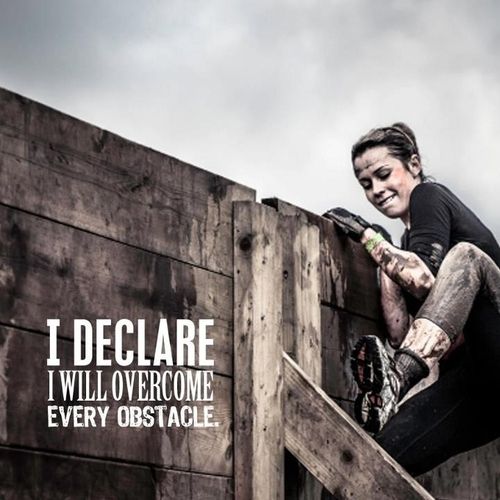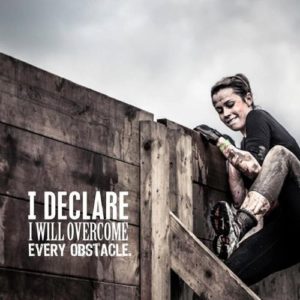 You need not worry about bridging the gap you've got after leaving the job.
You might leave your job long back, but there is no worry about it because Digital Marketing doesn't have any age, gender and time liabilities. It can be learned anytime and restart your career.
You need not actually start something new, you can post about what you cook at home regularly or record a video of whatever you cook, provide tips about makeup tutorials.
 7. Enhance your skills
Digital Marketing is the future so the skills whatever you've learned would never go wasted.
You can start your own website/blog and work on increasing the followers of your Instagram, or Facebook account.
So you can brush up your skills by learning Digital Marketing.
8. Become a Business-woman
You might always have that dream of starting something on your own and working as an entrepreneur.
It is possible only with Digital Marketing. Yes! You can be your own Boss!
Whatever the type of business, it might be Digital Marketing can help in making better ROI.
9. Educate your children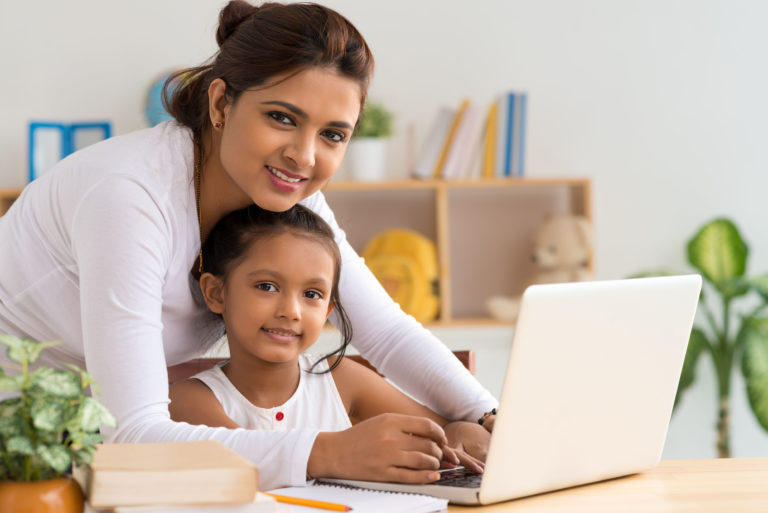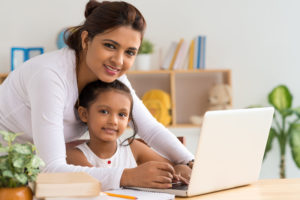 You can be that "Modern Super Mom". When you start being a Digital Marketer, you would read many latest updates, be aware of the apps and the latest happenings.
So you would be the first to update your children regarding the recent updates of an app make or search engines make or let them know about some online contest which will be useful to portray their skills.
10. Financial Security
Stand on your own feet instead of depending on others, A working housewife/Mother can always be an added advantage for any home. Tomorrow is never predicted so it's better we plan our duties and make ourselves financially secure for the future. You need to be ready for any instances coming forward in your way to stay stable.
11. Low Investment
You need not worry about the course fee as it wouldn't cost you lakhs.
Also, you need not worry about the investment in Blogging, YouTube and marketing because it all happens with minimal investment.
When it comes to social media you just need to signup with your email IDs to create your business pages that's it apart from that you don't have to spend even a single penny.
Digital Marketing is cost-effective!
12. No Degree needed
There would be no necessity of any degree to learn Digital Marketing and to work in a particular field.
It's okay if you are a school dropped out or even college. After all Digital Marketing is all about applying common sense.
13. No DeadLines
As you can set up your own business or blog, there would be no deadlines or the work pressure and you can easily maintain that balance.
Also if you are tired or bored to start something on your own, but don't wanna work as a full-time employee, you have the option of working as a freelancer.
14. Work From Home
Not all professions have this opportunity to work from home nowadays but, when it comes to Digital Marketing you can easily spend 2-3 hours and do work on your comfort.
You can easily earn a good amount of money just by spending a few hours of your daily time and simultaneously doing your home activities.
15. Freelancing Opportunities
You might be having a question after learning the Digital Marketing course what would be my future like. We got you as I said, unlike other professions where you have minimal opportunities in Digital Marketing there are lot of open opportunities that come your way there are many startups who look for Digital Marketers to grow their business using advertising and marketing platforms. We've many freelancing opportunities opened up for Digital Marketing based on your talent you can choose any one of the projects and get started from thereon.
You may be good in writing, creativity, strategy, implementation, website development, SEO, social media, paid marketing, etc Startup companies nowadays look for the freelancer when they hire which is good for you as well as you can work from home at your convenience no time or work pressure.
So what are you waiting for? It's never late to start something new.
Get Started by Learning Digital Marketing Course at No.1 Training Institute in Hyderabad www.digitalnest.in or Call us now on +91 – 8988998864 for Free Consultation.
More Resources:
What does Google BERT Algorithm Update Mean?
4 Tips to Consider when Boosting Your Google My Business Profile for Local SEO
13 Free Advertising Strategies for Your Business without Breaking the Bank
Most effective and best ways of marketing using Instagram