At Digital Nest, we support the innovative minds that help us to grow! We realize that employees are the greatest backbones for our success stories and we therefore assist them with vertical or horizontal growth that will help them develop their skills they are passionate about.
Solving the real challenges or surfacing product ads in just the right place, we develop new business opportunities while increasing the use of our training offerings. Our online training specialization assists us in conquering the overseas market too, thereby marking us the best training institute worldwide.
State of the Art Infrastructure
Office designed to Innovate, Inspire and Motivate you to work whilst making you feel like Home. Digital Nest has Magnificent Infrastructure, comparable to the best in town, some of the outstanding features include :
Spacious Rooms with a mix of fun + professional Ambience
Unique Social Media Themed infrastructure gives a modern outlook to our office
When you need a break, we have a game area, break area and a kitchen to get you back on track
We also have Structured Individual Cabins so you can have your undivided attention on work
Our motivating wall art and paintings boosts you up to get those Creative Juices flowing
Working with us goes far beyond just having a job to make ends meet. Fueled by purpose and rewarded by personal fulfillment, We offer more than just standard career opportunities

  Work with Like – minded Hard working Professionals 

  Challenging and Exciting Work Environment 

  Room to learn and flourish with the company

  Enticing Rewards and Incentives

  Work in a fun + motivating office space 

  Wide Range of Office Events where you can Gain Exposure

Pranathi Badula
Program Manager
Work culture is great and employee well being are always a priority in Digital Nest, exceptional leadership team, 
Work life balance is a great perk being with Digital Nest, 
Management encourages employees to take timeoff for yourself and they are very cooperative 

Priyanka Dhanda
HR Associate
The learning opportunities and the room for growth is vast at the company, i gained so much knowledge  and exposure here, it has a wonderful work space and super fun work environment 

Neha Sreeram
HR Associate
The culture at Digital Nest is by far the greatest asset. You can tell that they truly consider about the happiness of their employees. It's a really relaxed and calm environment, even though the work we do can be fast paced. I don't dread coming into work on Monday mornings and the growth opportunities are totally vast and varied here
Snehitha G
Program Manager
Good support from the management. Good place to work and learn about different communities. Salary is good and one can make lots of incentives and bonus.Great staffs and great emloyees. Highly recommend working here as it is a great source for networking and career growth 
We work, We Innovate , We Cherish Together
Along with work we do Celebrations, Games,  Team Parties, Team Activities, Learning New Technologies
Current Openings at Digital Nest
join hands with us to build a world class company  !
Digital Marketing Manager

Job Description

Plan and execute all digital marketing, including SEO/SEM, marketing database, email, social media and display advertising campaigns
Design, build and maintain our social media presence
Measure and report performance of all digital marketing campaigns, and assess against goals (ROI and KPIs)
Identify trends and insights, and optimize spend and performance based on the insights
Brainstorm new and creative growth strategies
Plan, execute, and measure experiments and conversion tests
Collaborate with internal teams to create landing pages and optimize user experience
Utilize strong analytical ability to evaluate end-to-end customer experience across multiple channels and customer touch points
Instrument conversion points and optimize user funnels
Collaborate with agencies and other vendor partners
Evaluate emerging technologies. Provide thought leadership and perspective for adoption where appropriate

Role : Digital Marketing Manager
Industry Type : Education
Functional Area : Marketing, Advertising, MR, PR, Media Planning
Employment Type : Full Time, Permanent
Role Category : Creative
Education : 
UG : Any Graduate
PG : Post Graduate

 

 

Job Description

Design graphic content, illustrations, and infographics.

 

Translate data, concepts, and frameworks into beautiful visual representations for blogs, eBooks, whitepapers, and reports.

 

Manage the Graphic requirements from the cross functional teams.

 

Manage the teams creatives delivery on time.

 

Manage graphic designs from conception to delivery.

 

Create, improve, and enforce design style guides.

 

Generate fresh design concepts for the whole range of content assets.

 

Ensure brand consistency throughout various marketing projects.

 

Liaise between the marketing and cross functional teams to ensure deadlines are met.

 

Present and defend your design decisions. All your design decisions should be based on strong fundamental principles (i.e., color theory, visual weight, etc.) as well as your own design thinking.

 

Establish and promote design guidelines, best practices, and standards.

 

Continually keep yourself and your design team updated with the latest changes in your industry's standards.

 

Conceptualising original ideas that bring a refreshing simplicity to designs.




 

Skills Required:

Possess strong conceptual skills, high level sense of design, layout, and typography, and be a broad thinker able to offer a variety of design solutions.

 

Demonstrable creative design skills with a strong portfolio from a range of campaigns, reports, eBooks, and whitepapers.

 

Experience using tools such as Adobe Creative Suite, Sketch, Photoshop, Illustrator, InDesign.

 

Creative ideas with problem solving mindset.

 

Be open to receiving objective criticism and improving upon designs.

 

A keen eye for visual details and aesthetic skills.

 

Ability to meet deadlines and collaborate with team members.

 

Strong creative, organizational, problem solving and time-management skills.

 

Excellent interpersonal and communication skills.

 

Expert knowledge in graphic production process.

 

Work well with tight deadlines in a team environment.

 

Able to take projects from start to finish with minimal supervision.

 

Adaptable and quick learner. Must be able to apply style guides creatively while upholding brand identity

Experience (Functional Competence) 

Minimum 4-8 years of experience as a Graphic Designer.

 

Managing the team of at least 10 people

 

Prior experience working with education and ed-tech company would be a plus

 

Full Time, Permanent

Creative

Key Skills:

T

eam Management, adobe creative suite, Graphic Designing,

Indesign

typography, creative designing

Research industry-related topics (combining online sources, interviews and studies)
Write clear marketing copy to promote our products/services
Prepare well-structured drafts using Content Management Systems
Proofread and edit blog posts before publication
Submit work to editors for input and approval
Coordinate with marketing and design teams to illustrate articles
Conduct simple keyword research and use SEO guidelines to increase web traffic
Promote content on social media
Identify customers' needs and gaps in our content and recommend new topics
Ensure all-around consistency (style, fonts, images and tone)
Update website content as needed

Full Time, Permanent

Creative

Education

PG : Any Post Graduate

Job Description

Write clear, attractive copy with a distinct voice
Interpret copywriting briefs to understand project requirements
Collaborate with designers, PR and other professionals on large- and small-scale marketing projects (e.g. email campaigns and landing pages)
Conduct high-quality research and interviews
Edit and proofread copy as needed
Use SEO principles to maximize copy's reach
Source images and other content.

Full Time, Permanent

Creative

Education

PG : Any Post Graduate

Customer Support & Front Desk Management

Job Description

To be Presentable, greet and welcome people.

 

Be a Smart Communicator.

 

Answer all incoming calls and redirect them or keep messages.

Basic knowledge of Computers.

 

Highest Level of Proficiency in English.

 

Familiarity with Microsoft Office Suite

 

Managing Front Desk

 

Receiving and making phone calls to the leads

 

Receiving and sending e-mails to the same

 

Providing Pre-Assessment Forms to the leads and Assisting them

 

Transferring and Assigning calls

 

Maintaining Excel sheets

 

Maintaining and Uploading all the Leads data

 

Managing all the Expenses in an Excel Sheet

 

Role : Customer Support
Industry Type : E-Learning/EdTech
Functional Area : Customer Service, Administration & Facilities
Employment Type : Full Time, Permanent
Role Category : Customer Support
Education
UG : Any Graduate
PG :  Any Post Graduate

Customer Success Specialist

Job Description:

Resolve day to day queries from learners & ensure SLAs are met

Actively be in touch with the students & engaging with them

 

Communicate with learners on weekly milestones via email, whatsapp or phone call

 

Should mark sales activity of the student in CRM

 

Onboarding: Work with the Sales Team to facilitate a seamless Customer on- boarding process, ensuring a smooth go live and introduction for the Customer from the outset.

 

Customer Renewals Proactively identifying and prioritizing resources and effort according to perceived risk, potential growth, strategic value and renewal timeframe.

 

Handle end-end queries of the students & resolving them

 

Collecting reviews from the students post completion of the course

 

Should be competent to handle multiple learners and help them identify their key strengths

 

Taking call escalations and reaching out to customers who have emailed their escalations

 

Understand and resolve the queries of customer over the call, emails and chats. 

 

Will be responsible for collection of the pending fees. 

 

To be in constant touch with the students to ensure that they complete the course in timely manner.

 

Taking feedbacks from the students and the trainers on a timely basis

 

Recording testimonials of the students and posting on social media platforms

 

What We Are Looking For 

2years+ of experience, preferably in a customer success role

 

Good Interpersonal and Communication Skills

 

Excellent organizational skills, verbal, and written communication skills

 

Proven experience of leading a service driven support team operation through periods of significant growth or change.

 

High customer centricity, to understand student expectations and support them to achieve their goals and Ensuring that the team achieve their Targets.

 

Prior experience in setting up processes & managing customer support team.

 

Ability to structure, design & execute processes

 

Ability to conduct deep-dive analysis on customer feedback and strategizing next steps

 

Flexibility to take up ad-hoc tasks/initiatives 

 

Focused result orientation.

Team: Student / Customer Success
Job Type: Full Time
Role: Customer Success Associate
Industry Type: Education / Training
Department: Customer Success, Service & Operations
Employment Type:

Full Time, Permanent

 

Education

:

Any Graduate

 

Roles and Responsibilities:

Reaching out to prospective students of Digital Nest over call and chat support and converting them to enrolments.

 

Qualifying and pitching the program details to the students who applied for the program and generating promising leads for inside sales team to pursue.

 

Counseling students and suggesting them the best career path according to their needs.

 

Managing student accounts by ensuring timely follow-ups.

 

Developing and sustaining solid relationships with students to encourage repeat business.

 

Developing in-depth knowledge of courses offered to make suitable recommendations based on students' needs and preferences

 

Building and maintaining a database and ensuring admissions to potential customers.

 

Continually meeting or exceedingly daily and monthly targets with respect to call volume and sales

 

Eligibility: 

Bachelor's or Associate's degree in Marketing, Communications, Business Administration, or related field is preferred.

 

Background in inside sales or consumer sales (Preferred not mandatory)

 

0-1 Year experience in Presales/Tele-sales/Voice process

 

Proficiency in all Microsoft Office applications.

 

Strong negotiation and consultative sales skills.

 

Effective communication skills.

 

Freshers can apply.

 
The ideal candidate for the described role is someone with a strong background in sales leadership and a specific set of skills and attributes:

Proven Sales Leadership: The ideal candidate should have

a track record

of success in leading sales teams. They should have hands-on experience in setting up and managing a direct-to-consumer consultative sales team.

Team Management: They should have experience managing teams, including Sales Managers and Inside Sales executives, with a minimum team of 10-15 members. This

indicates

an ability to handle a

substantial

workforce.

High Ticket Product Experience: The candidate should be comfortable working with high-value products that require long-term nurturing but can also create a sense of urgency to drive quick decision-making among con

sumers.

Competitive Sales Environment: They should have a history of working in highly competitive sales environments and should have consistently ranked in the top 10 percentile of their team. This

demonstrates

their ability to excel under pressure.

Data-Driven Approach: The ideal candidate should be extremely data-driven and have experience in building and scaling up sales processes. This suggests a strategic and analytical mindset.

 




As for the responsibilities of the role, they include:

Team Leadership: Leading a team of 10-15 Admissions Counsellors and

providing

strategic direction to achieve monthly and quarterly

enrollment

, revenue, and collection targets.

Sales Life Cycle Management: Owning the entire sales closing life cycle for leads assigned to the team. This includes managing a team responsible for making phone calls, conducting product demonstrations, closing sales, and

maintaining

post-sales relationships.

 




Sales Pipeline Monitoring:

Monitoring

the sales pipeline for the team to ensure the quality of the sales funnel. This involves tracking the progress of leads through the sales process.

Training and Development: Overseeing the training provided by Team Lead to Admissions Counsellors. This includes training on learner profiling, program knowledge, and sales closure techniques.

Talent Retention: Controlling team attrition by managing and nurturing sales talent. Retaining experienced and skilled team members is crucial for success.

 




Performance Metrics: Setting performance standards for the team using key input and output metrics. Monitoring the team's overall performance against these goals to ensure they are on track.

CRM Software and Reporting: Managing CRM software, such as Lead Square, and pulling reports from it to

analyze

data related to leads and team performance.

Target Achievement: Ensuring that the team hits their targets, which includes

enrollment

, revenue, and collection goals.

 




The ideal candidate should

possess

a combination of leadership, strategic thinking, data analysis skills, and a deep understanding of the sales process to excel in this role.

 

Role : Business Development Manager / TL / Sales Manager
Industry Type : EdTech / E-Learning
Functional Area : Sales & Business Development
Employment Type : Full Time, Permanent
Role Category : BD / Pre Sales
Education
UG : Any Graduate
PG : Any Post Graduate

Key Skills: Team Management, Target Achievement, Team Handling, Sales Forecasting, New Business Development, Sales Planning, Revenue Generation 

Email Marketing Specialist

Job Description

Responsibilities

Support the email marketing campaign production process.

 

Responsible for design, content management, and execution of all email marketing collateral

 

Comply with all email best practices, guidelines and is aware of all spamming laws

 

Execute robust A/B testing strategies to optimize our marketing communications and increase engagement/performance

 

Collaborate with cross-functional teams to support multi-channel campaign efforts to achieve company goals and drive results

 

Track and analyze results of campaigns to drive future strategy and identify opportunities for growth

 

Promote and foster a learning culture by monitoring latest industry thinking and innovation to inform direction for future strategies/plans




 

Qualifications:

1-3 years of experience in designing and building marketing campaigns, creating content, executing campaign automations, or an equivalent combination of education and experience

 

Should have good hands on-experience with Marketing automation tool like (MoEngage, WebEngage etc..) and Email service providers like (Mailchimp, Aweber etc..)

 

Any graduate

 

Demonstrated ability using creative design software such as Illustrator, Photoshop, InDesign, or related products to build sophisticated marketing campaigns

 

Experience creating, editing, and problem-solving responsive HTML/CSS code preferred

 

Ability to work autonomously in a fast-paced environment

 

Role : Email Marketing
Industry Type : Education / Training
Functional Area : Marketing & Communication
Employment Type : Full Time, Permanent
Role Category : Digital Marketing
Education
UG : Any Graduate
PG : Post Graduate

Job Description

We are looking for a Talent Acquisition Specialist to join our Human Resources department.

 

 Talent Acquisition responsibilities include sourcing candidates through various channels, planning interview and selection procedures. 

 

To be successful in this role, you should be able to develop long-term recruiting strategies and nurture trusting relationships with potential hires. 

 

Ultimately, you will create strong talent pipelines for our company's current and future hiring needs.

 

Responsibilities:

Coordinate with hiring managers to identify staffing needs

 

Determine selection criteria

 

Source potential candidates through online channels (e.g. social platforms and professional networks)

 

Plan interview and selection procedures, including screening calls, assessments and interviews

 

Assess candidate information, including resumes and contact details, using our HRMS

 

Design job descriptions and interview questions that reflect each positions requirements

 

Lead employer branding initiatives

 

Forecast quarterly and annual hiring needs by department

 

Foster long-term relationships with past applicants and potential candidates

 

Role : HR Recruiter
Industry Type : EdTech / E-Learning
Functional Area : Recruitment, HR
Employment Type : Full Time, Permanent
Role Category : Recruiter & Talent Acquisition
Education
UG : Any Graduate
PG : Post Graduate

Job Description

Strategize and achieve successful career outcomes for the graduating class through a robust campus recruitment process.
Achieve individual targets assigned for the annual recruitment process, summer internships and live projects. Support other team members wherever required.
Convert new accounts through structured market outreach.
Plan and engage with corporates for strategic activities including guest lectures, panel discussions, conclaves, workshops, competitions, etc.
Manage and support student career services, including career counselling, grooming and helping in the preparation of students for facing interviews.
Work with key stakeholders including Alumni, Faculty, Administration, Marketing & Admissions teams to achieve both career services and larger institutional objectives.
Well networked in the corporate HR community. Experience in working with senior professionals in HR and functional leaders, having a track record of closing the deals.
Achieving Placement and Internship targets.
Create new placement partner's basis placement load across schools and managing existing placement partners for repurchase of placements, internships
Student counselling sessions in house for graduation outcomes.
Corporate Engagement activities like Guest Lectures, Student Trainings, Conclaves, Workshops etc.

Role : HR Corporate Relations
Industry Type : Education
Functional Area : Placements, Student Coordination
Employment Type : Full Time, Permanent
Role Category : Admin / HR
Education
UG : Any Graduate
PG : Post Graduate

Job Description

Attend networking events, community events and hearings to generate leads
Contact prospective customers by both telephone and email
Market Research to develop warm leads
Vet lead list for warm and cold leads
Identify prospects that fit the target demographic
Use product knowledge to showcase the solutions that our company can offer to prospects
Up sell additional products as need arises
Use database, CRM, or other software to track progress with new prospects
Report weekly sales goals and objectives to regional leaders
Negotiate price with clients who are interested in making bulk orders
Maintain contact with existing clients to make sure they are satisfied and request referrals
Attend trainings to stay up to date with the specifications of new products and service offerings

Role : Outbound Sales Executive
Industry Type: Education
Functional Area : Outbound Sales
Employment Type : Full Time, Permanent
Role Category : Sales
Education
UG : Any Graduate
PG : Post Graduate

Role Summary:

We're looking for an Admissions Counselor who is extremely customer centric and is excited by the challenges of a new emerging business environment.

 

As an Admissions Counselor you will be responsible for developing new leads, communicating with customers, understanding their needs, and ensuring a smooth sales process. 

 

You must be comfortable making dozens of calls per day, working with channel partners, generating interest, qualifying prospects and closing sales.

 

Roles & Responsibilities:

Responsible to manage & convert leads for versatile programs which are in collaboration with renowned Universities

 

Providing in-depth information to prospective learners, this includes counseling through phone, email, chat and social media.

 

Identifying references through the existing customer base to increase the sales pipeline

 

Details pertaining to lead discussions & conversion should be updated real-time on CRM (Leadsquared) software

 

Responsible for adherence of the inside sales process, tools and data management.

 

Meet and exceed the given weekly, monthly and quarterly targets in terms of revenue as well as number of enrolments.

 

Handle Objections and Price Negotiation in order to generate Sales Revenue.

 

Want to maintain effective communication till the time the learner is onboard

 

Skills Required:

Excellent written and spoken communication skills (English proficiency).

 

Strong sales bent of mind, in order to understand and effectively communicate what Digital Nest is offering to its prospective students and close applications.

 

Approachable and vibrant personality.

 

Ability to approach any situation with patience and very strong empathy.

 

Passion to deliver the highest levels of customer service at all times.

 

Must be a team player with the ability to work independently, prioritize tasks, and meet targets/deadlines.

 

Basic proficiency in MS Office Suite (Outlook, Word, Excel) is preferable.

 

Individuals who take a disciplined approach towards building funnels, tracking feedback, prioritizing tasks and overachieving targets and deadlines.

 

Role : Admission Counsellor / Inside Sales
Industry Type : EdTech / E-Learning
Functional Area : Sales & Business Development
Employment Type : Full Time, Permanent
Role Category : BD / Pre Sales
Education
UG : Any Graduate
PG : Post Graduate

Key Skills: B2C Sales, Admission Counselling, Pressure Handling Planning Skills, Convincing Power, Target Orientation, Counselling, Public Speaking, Presentation Skills, Inside sales, Convincing Ability, Selling Skills, Management Skills, communication skills, Interpersonal Skills 

Job Description

Maintain constant communication with management, staff, and vendors to ensure proper operations of the organization
Develop, implement, and maintain quality assurance protocols
Grow the efficiency of existing organizational processes and procedures to enhance and sustain the organization's internal capacity
Actively pursue strategic and operational objectives
Ensure operational activities remain on time and within a defined budget
Track staffing requirements, hiring new employees as needed
Oversee accounts payable and accounts receivable departments
Lead, motivate, and support a large team within a time-sensitive and demanding environment, including setup and implementation of career development plans for all direct reports and problem resolution

Manage timely data collection to update operations metrics to achieve productivity targets, reduce cost per unit, eliminate errors, and deliver excellent customer service
Partner with cross-functional support teams in improving the proprietary tools and systems
Work closely with legal and safety departments to make sure activities remain compliant
Oversee materials and inventory management
Conduct budget reviews and report cost plans to upper management

Role : Operations Manager
Industry Type : Education
Functional Area : Operations, Admin
Employment Type : Full Time, Permanent
Role Category : Operations
Education
UG : Any Graduate
PG : Post Graduate

Job Description

•Reviews, tracks, and documents compliance with mandatory and non-mandatory training, continuing education, and work
assessments. This may include safety training, anti-harassment training, professional licensure, and aptitude exams and
certifications.
•Recruits, interviews, and facilitates the hiring of qualified job applicants for open positions; collaborates with departmental
managers to understand skills and competencies required for openings.
•Conducts or acquires background checks and employee eligibility verifications.
•Implements new hire orientation and employee recognition programs.
•Performs routine tasks required to administer and execute human resource programs including but not limited to
compensation, benefits, and leave; disciplinary matters; disputes and investigations; performance and talent management;
productivity, recognition, and morale; occupational health and safety; and training and development.
•Handles employment-related inquiries from applicants, employees, and supervisors, referring complex and/or sensitive
matters to the appropriate staff.
•Attends and participates in employee disciplinary meetings, terminations, and investigations.
•Maintains compliance with federal, state, and local employment laws and regulations, and recommended best practices;
reviews policies and practices to maintain compliance.
•Maintains knowledge of trends, best practices, regulatory changes, and new technologies in human resources, talent
management, and employment law.
•Performs other duties as assigned.

Role : HR Generalist
Industry Type : EdTech / E-Learning
Functional Area : Recruitment, HR
Employment Type : Full Time, Permanent
Role Category : Generalist
Education
UG : Any Graduate
PG : Post Graduate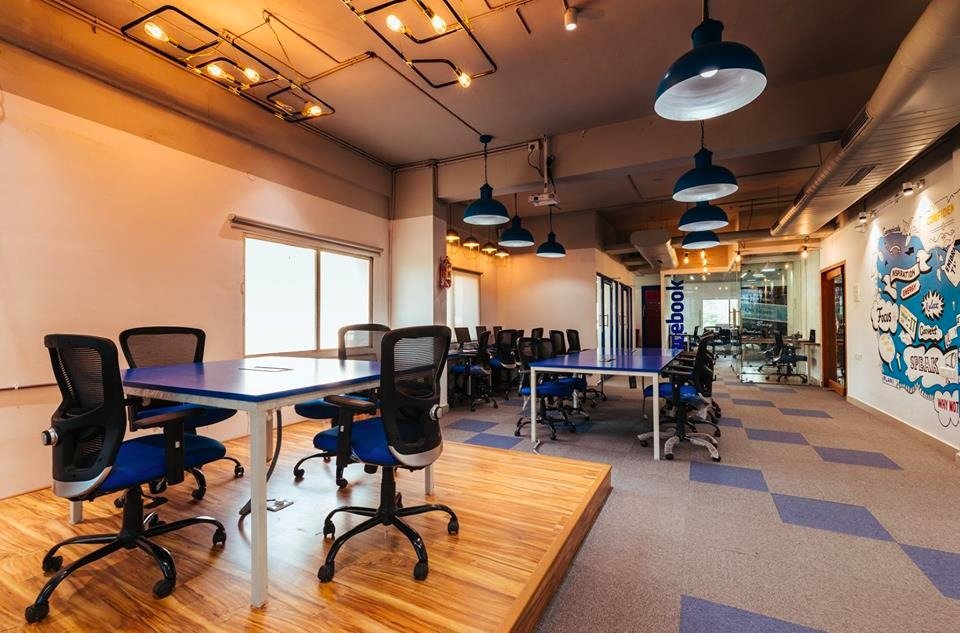 The Most Exciting Careers Are Waiting for you !