Are you a B-Tech Graduate?
Are you willing to learn?
Then this blog will help you achieve what you have been looking for.
Ever thought how the future employment would be? Do you know how the technology gonna regulate the world in the next couple of years?
Right from the childhood, we have been asking the question like "what would become when you grow up"? gone were those days where we used to answer "a doctor, engineer, or a  teacher!"
Modern days kids have the miscellaneous options of choosing the options of a career because of the rapid development in technology.
Even the Technology seems to be surprised each day. With the growth of automated engines, tools, bots, it would dominate the essence of the jobs in the near future!
So, keeping all the B-Tech graduates in mind we have designed these courses to make things better for them instead of wasting time sitting at home you can learn these courses which are the top notch performing courses in their related industries.
We've come up with 6 career out breaking courses which every B-Tech Student must think to learn after completing their graduation.
Have you ever wondered how the same Ad popups wherever you go online? Ever thought how only those particular websites pop up in the Google search results?
That's because of the Digital Marketing! It now has become the hero of the business operations, it is now in boom and companies are trying their fortune online in every social channel and the search engines.
As per the article published in Forbes, it is stated that how it is changing the way a business does and an article published in Economic Times, Digital Marketing is considered as one of the topmost skills in demand of 2017.
Why is it the job of the future?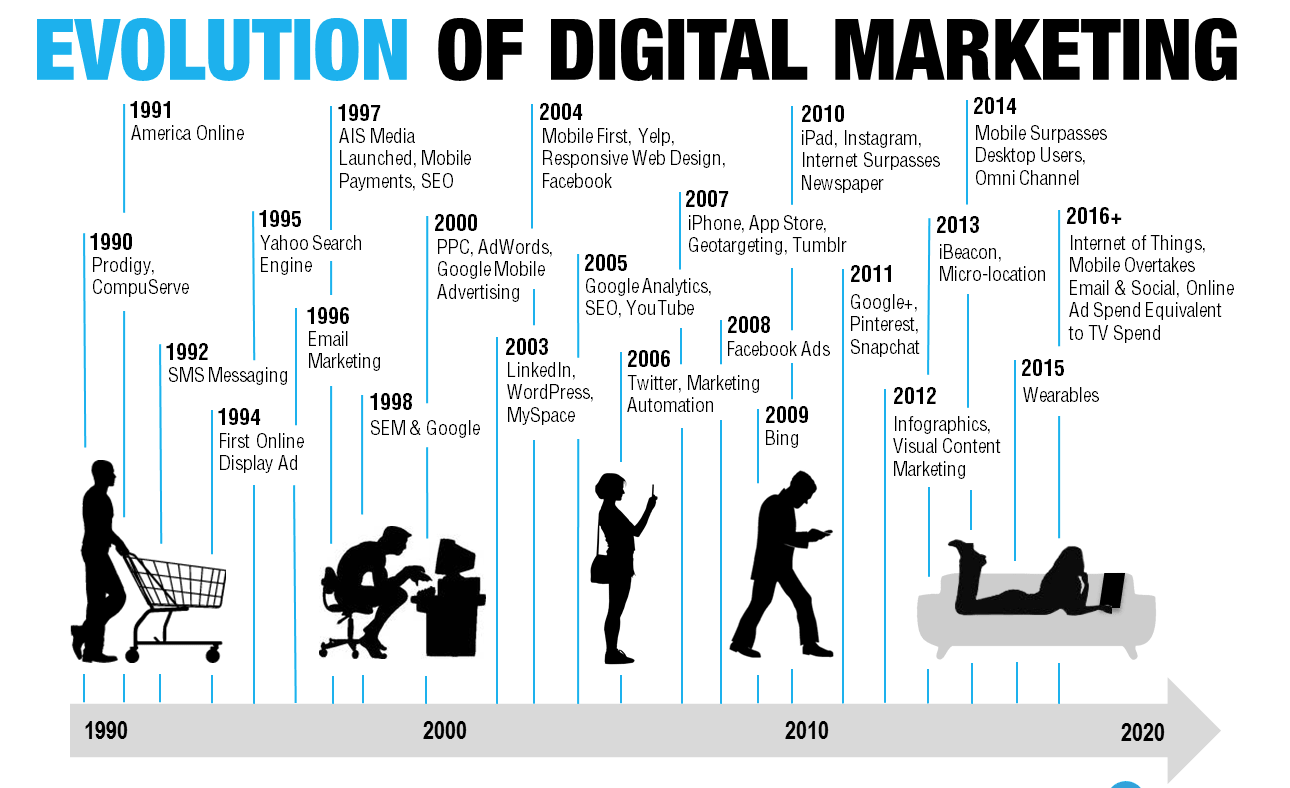 As every business wants to try their fortune online and reap profits with social media marketing, companies would be in a dire need of the people who are passionate, creative and can apply the complete common sense on the channels which people use every day.
Digital Marketing has many perks as it is not rocket science it is just easy. You should operate with the social media channels and search engines you sue every day by applying common sense.
Do you know what's the best part of it? You don't need coding knowledge and there is no recession as startups and online businesses would evolve by 2020. You can become a "Mini Entrepreneur" if you are aware of the tactics involved in Digital Marketing.
In the future if you want to establish a business, be it small or big, be it a beauty Salon or an IT enterprise, or even a small restaurant, Digital Marketing would be needed to grow the business in the large scale and reaching more customers.
There are best institutes like Digital Nest, NIIT and DMS  to learn Digital Marketing Course with the practical approach.
Ever wondered how Youtube, Saavn, Amazon, or Flipkart recommend the products exactly you search for? Isn't it making your work pretty effortless? If yes, thanks to Data Science!
Though Big Data and Data Science seem to be the same, there are actually different and you can read how they differ here.
Artificial Intelligence and Machine learning are the terms which are heard from most of the recent times and they are making the work of a person or an organization much easier.
To reduce the stress of human resources, Machine Learning and Artificial Intelligence were introduced where the machines are programmed to automatically learn and improve from experience without being explicitly programmed.
Some of the examples where AI is used for are Surveillance, Banking, predictive purchasing, Virtual Assistants and Cyber Security.
Why is it the job of the future?
The world has become predictive, so do the business!
Whatever the Data Analysts extracted through all the sources, Data Scientists use the same data clean it, extract it, find the suitable data for each sector and predict the customer's choice based on their online behaviour.
This prediction could be used in weather broadcasting, Internet search, Online shopping, Airline route planning, Image & Speech Recognition, Search and Youtube Recommendations, Fraud detection.
Companies would need the people with great knowledge of coding knowledge on Python and R, Database knowledge. The average salary of Data Scientists is around $118,709 per year.
Some of the institutes like Digital Nest, JigSaw Academy, Analytics Path provide the best Data Science course with practical approach!
Python is a simple syntax programming language which makes it easier to keep the code readable and application maintainable. Python is a general purpose and high level programming language. You can use Python to develop desktop GUI and website applications. Also, Python, as a high level programming language, allows you to focus on core functionality of the application by taking care of common programming tasks.
Why is it the job of the future?
Many top-notch companies have developed successful apps by using it. This is why it is considered the language of today and the future.
Looking at the bright scope of these technologies which are heavily supported by python codes, many people wonder, "Is python the future of programming?"
Benefits of Python:
It's Free
Capable of both backend and frontend development
Cross-platform language
Support from Python web developers community
Easy to code
Do you know why so many top-notch companies choose to use python? Do you know what actually makes python so successful and ready for future? It's the support it provides to the latest technologies which have brilliant future prospects.
Ever wondered how your browser or some of the e-commerce store you regularly visit Autofill all your details? Isn't that process hassle-free?
Robotic Process Automation helps in doing it all! the name itself indicates what it all does. To reduce the stress process of employees, companies configure software robots and teach the workflow with multiple steps and applications.
These robots do the simple tasks such as taking received forms, sending a receipt message, checking the form for completeness, filing the form in a folder and updating a spreadsheet with the name of the form, the date filed, and so on. RPA software is designed to reduce the burden of repetitive, simple tasks on employees.
Why is it the job of the future?
RAP might be still in the early stage and is limited only to banking, accounting, insurance sectors and all.
Every business sector looks for the cost-effective, faster solutions and lesser error-prone process.
As every vendor is now in the mature stage of their upgrading their tools, these sectors are working on trial. Many of big companies have partnered with above-mentioned vendors and working on implementing RPA in few sectors now.
A recent article from Forbes explained how RPA is helping in achieving the necessary ROI. The growing interest of RPA by various organizations prove that it is the next automation storm coming in advance.
This would be a good platform for someone who already has good understanding and experience in BPM/BPI. With the certification in RPA, they would be able to grab the good opportunity and salary once the trial in various sectors will be successful as there is a gap of supply and demand in this particular sector.
There are institutes like Spiritsofts, The next Space which provides the impeccable training with Real-Time experience.
Amazon Web Services (AWS) is a secure cloud services platform, offering compute power, database storage, content delivery and other functionality to help businesses scale and grow.
Why is it the job of the future?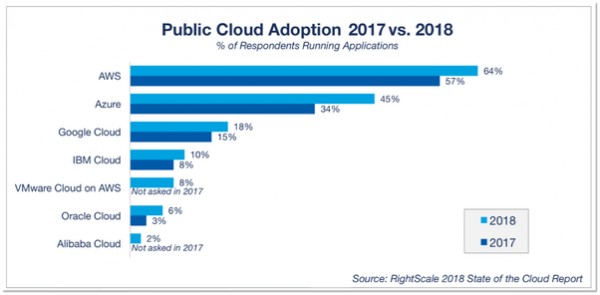 AWS is the leading cloud service provider.
AWS holds a global 64% of the cloud computing market share than other cloud competitors.
This basically means AWS as a cloud provider has more experience in the field of cloud computing, and hence becomes an obvious choice when people are looking for a reliable cloud provider.
Benefits of AWS Cloud:
Provisioning capacity of AWS is 6 times larger.
Flexible pricing options
Pay as you go
Reliability
Trust (Subsidiary of Amazon Inc.)
You know how much bytes of data is generated every day in your mobile or drive? Be it in the form of photos, emails, status or reports!
According to the VCloudNews, It is stated that 0.77 GB of data is generated by every human.
If only one human is able to generate that much amount of data, how much a business firm would be generating! How well can they know that which data is useful and what goes where?
Well! That's all Big Data does! It helps the organization in segregating the data based on its variety, volume and velocity! You can get the clear picture if what is Big Data here.
The real-time applications of Big Data are those emails you get from a restaurant you went long back and those Happy Hours you receive from a cafe or an e-commerce store, or the coupon you get as per your choice.
Why is it the job of the future?
India is already facing a great demand and supply gap for Data Analysts professionals. As companies couldn't control the flow of data on the internet, they would need the analysts who can find the exact data where they can use for business growth. Companies would need the people with great Warehousing, Data Mining and Database skills.
There are best institutes like Digital Nest, Coursera and edx to learn Big Data Analytics and work on real-time applications.
There you go!
So, the point of this article is to discuss what are the advancements in technology one should be aware of to survive in the near future.
If you want to switch your career in any of the above jobs or courses then feel free to contact us: 8088998664 or visit us at: www.digitalnest.in